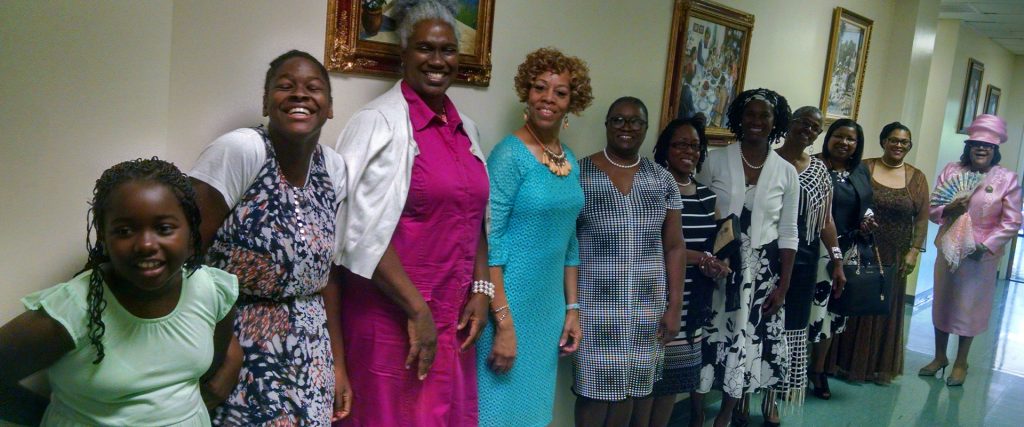 "She openeth her mouth with wisdom…"
Proverbs 31:26
As a women's ministry, we have been blessed with the opportunity to share God's love and grace in Jesus and the awesome responsibility of connecting women with each other and with Jesus Christ our Savior. We want to live, grow, and share our faith with others, serve others and build relationships. We want to be Christ-centered in everything we do and consider everyone's experiences. Diversity in thought and experience engages women to share how God is working in their lives in unique ways.
The Bible uses the word joy more than 200 times! We believe in having fun and injecting laughter into our women's ministry. This isn't our ministry. It's God's ministry. We will remain prayerful to reach women and spread the Good News of the Gospel. God hears us when we pray and he will guide us.
The Women Ministry Auxiliary offers the following programs and activities:
Pearls of Emmanuel – The Pearls of Emmanuel program celebrates women who have labored to fulfill the calling God has placed on their lives. During the celebration we acknowledge women who have gone above and beyond to support the ministry.
Secret Sister – The Secret Sister program is a yearly effort designed to foster fellowship, mentorship, and sisterly love between members.

Women's Conference – The Women's Conference is a weekend of service, seminars, and workshops designed to address a designated theme. We invite guest speakers and presenters who speak to the needs of women and their families.

Mother Daughter Tea – The women of GETG believe that it is crucial to pour into the lives of our young women. The mother daughter tea provides an opportunity for the older and younger generation to share experiences and learn what it means to be a virtuous woman

If you are interested in finding out more about any of these programs or events, please contact us at getgwomen@getgraceonline.org