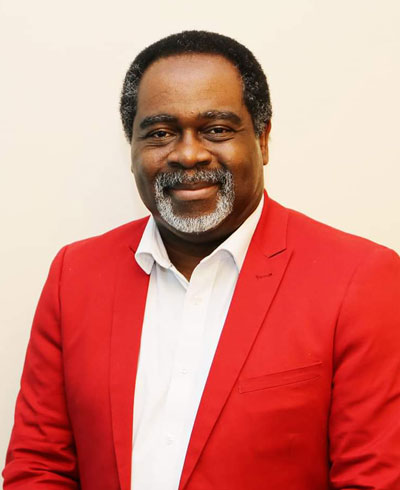 Elder Dr. Marion Wright, Jr. was one of the founding members of Greater Emmanuel Temple of Grace, under the leadership of his father and our Diocesan Bishop, Dr. Marion Wright, Sr.
In April 2022, Dr. Wright was installed as the successor and new Pastor of Greater Emmanuel Temple of Grace.  

He received his Bachelor of Science degree from Duke University and subsequently his Doctor of Medicine degree from the University of North Carolina, Chapel Hill. He completed his residency training in Psychiatric medicine at the East Carolina University Brody School of Medicine. He has worked as a psychiatrist in private practice; at the East Carolina University Student Health Services clinic; and now at the Kinston Community Behavioral Health Center in Kinston, NC. God has blessed Eld. Dr. Wright to author his first book entitled The Suppression of Depression: Addressing the Stigma of Depression among Christians.  He has a passion for educating the body of Christ about matters of mental health and God's desire for healing of the total man. 
He is the proud husband of our lovely First Lady, Dr. LaNika Wright and the father of two wonderful children, Marion Wright, III and Monique Wright. Most of all, he loves the Lord and loves preaching and teaching the Word of God!