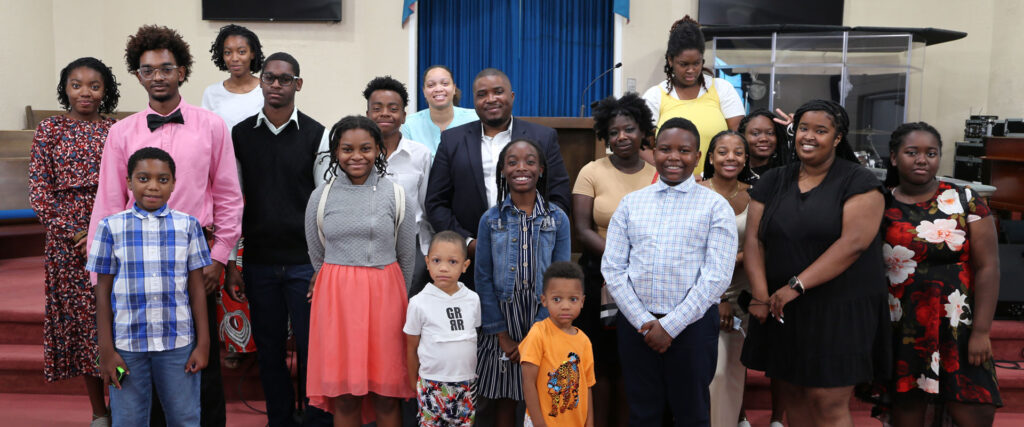 "Use the Word to guide you"
Psalm 119:9-11
The Youth Ministry is committed to children and youth (ages 0-19) who attend Greater Emmanuel through special programs and activities designed to bring youth into the saving knowledge of Jesus Christ by encouraging study, reading and meditation in the Word of God. We establish and maintain personal contact with the parents to assist in engaging the youth to learn and embrace the significance of being members in the Body of Christ and with the adult congregation. We aim to help youth build and enhance Christian attitudes, character, and conduct.
The Youth Ministry is committed to creating fellowships and activities in a Christian environment for fun and fellowship. We offer the following events and activities:
Youth Camp – Our Youth travel and participate in an annual TM Youth & Young Adult Camp.
Joyfest at Carowinds – This is an annual Gospel explosion that takes place at Carowinds amusement park in Charlotte NC. This event is an opportunity for youth at Greater Emmanuel Temple of Grace (GETG) to praise God while having fun.
Fellowship Activities – Youth organize fellowships for youth and parents, and many other fellowship opportunities.
If you are interested in finding out more about any of these activities or events, please contact us at yaya@getgraceonline.org